We are a Community helping communities
The Property Pillars Club (PPC) is a community-based property investment club focused on helping people both young and old  live the lives they want by providing access to financial education, insights and investment opportunities towards achieving their financial goals.
Beyond our paid membership system, we also support social and communal development through the PPC Social Responsibility Fund which we have deployed to support a number of initiatives.
Members of our Property Pillars Club advisory board
We have recently selected some of our full-time members to make up our board of advisors and contribute to the leadership of the organization as we fulfil our mission to deliver great value for the community.
Member since September 2019
Sam is an accomplished leader in the energy sector. He is responsible for building and executing the sub-Saharan African region's channel sales strategy for one of the world's leading oil & gas services companies. He obtained his MBA in Business Management from the Lagos Business School and is the founder of Great Business Platforms UK, an initiative and a people-focused business that has helped over 1,000 businesses start and grow in the last 10 years alone. He is the author of 37 Business…
Damilola is a seasoned professional with over eleven (11) years of in-depth experience in the financial services industry, having worked with GTBank, United Bank for Africa and Nigeria Inter-Bank Settlement System PLC. She is a graduate of the University of Ibadan (BSc.) and Bradford University School of Management. She currently serves as the Country Manager, at Lloyds Unlimited, a fast-growing global Fintech with 14 offices worldwide.
Rotimi is a Nigerian-born British IT professional, an investor with over 10 years experience working in world-class organizations like Dell, KPMG, HP Enterprise and Amazon. Currently, he is a Technical Director Specialist with Rolems UK and Founder/Director at Fusion Plus a venture capital firm focused on Europe and West African market opportunities.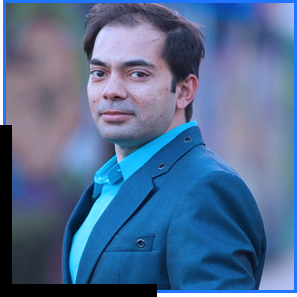 Faisal Talpur is a Serial Entrepreneur, who over the last 13 years has built 5 businesses in 5 different industry sectors across 4 countries providing 200 products and services.
He started all his ventures from scratch and build a network of highly powerful contacts around every business to support and sustain his businesses.
He has worked with people from 20 different nations and clients across several industry sectors from Small Businesses to Large Organisations and Government Departments.
He is best known as the tactical problem-solver and out of the box thinker who loves creative ways to find solutions to pressing problems.​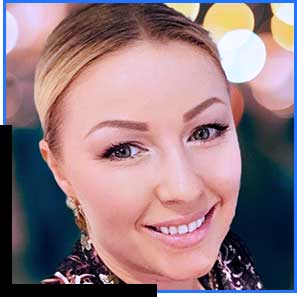 Member since February 2021
Karen Bain is an accomplished, experienced residential property professional who relishes challenging remits working with demanding, respected clients to deliver objective portfolio advice, encompassing the full spectrum of residential investment.
An effective communicator and campaigner in the residential property arena, Karen Bain has over thirty years' demonstrable experience in this sector. This includes development, portfolio building, management, sales and lettings – including HMO Developments in London. Karen is focussing her career in residential property, and the growing need for affordable rents for hardworking households within Greater London. Her overriding methodology is to work closely with the parties involved, testing their ideas, stimulating and guiding them; creating a collaborative basis for the future success of the projects.
As a consequence of her successful activities to date and playing to her strengths, Karen is now developing her experience by working alongside established property development teams, within dynamic, progressive environments, achieving ambitious goals in the creation of outstanding, quality homes, meeting the growing demands of the London market.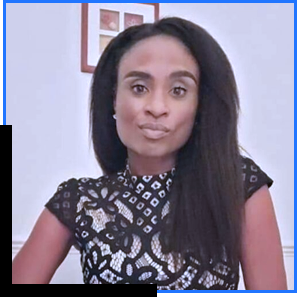 She is a highly-skilled, Entrepreneur. A Chartered Legal Executive with a background in Property Litigation. Founder and Host of Property Pillars Club. Property Vlogger. A property investor and writer.
Toyin has represented Landlords, Banks, Housing Association on a wide range of Litigation matters including Tenant Evictions, Mortgage repossessions, Service Charge recovery, Options, Leasehold Tribunal matters.
She has previously held Consultancy positions in Asset Management Companies, And Property Investing Companies.
She has assisted in negotiating discounts with banks on buy to let portfolios & commercial assets
She has UK wide portfolio management and cost reduction strategy.
She is respected for her ability to give clear communication and bring people together in otherwise complex Property transactions.
Toyin is the Founder of the successful Property Pillars Club, and through this network, she offers Property sourcing, property acquisition, training to the members of the Club.